Keep your kids happy and hydrated this summer with simple real fruit slushies! These frosty treats are 100% free from artificial flavors and dyes, and sweetened with nothing but real fruit and a touch of honey.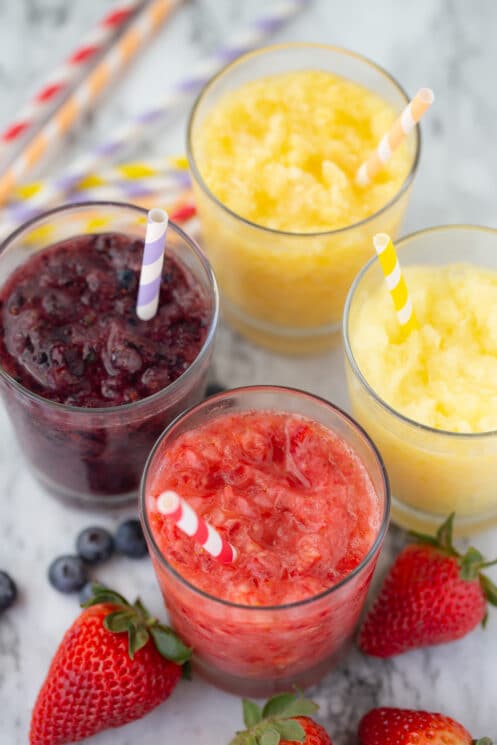 Do you have an ice cream truck in your neighborhood? If so, tell us honestly: do you dread the sound of that merry jingle coming down your block?
Kids love all the cold, sweet things in the summertime. You really can't blame them. But for those of us wishing to limit sugar-laden and highly-processed foods, the summer parade of soft serve and neon-colored popsicles isn't necessarily welcome.
Of course, we still want our kids to experience the joy of a frosty treat in the shade on a hot day. That's where these real fruit slushies come in majorly handy.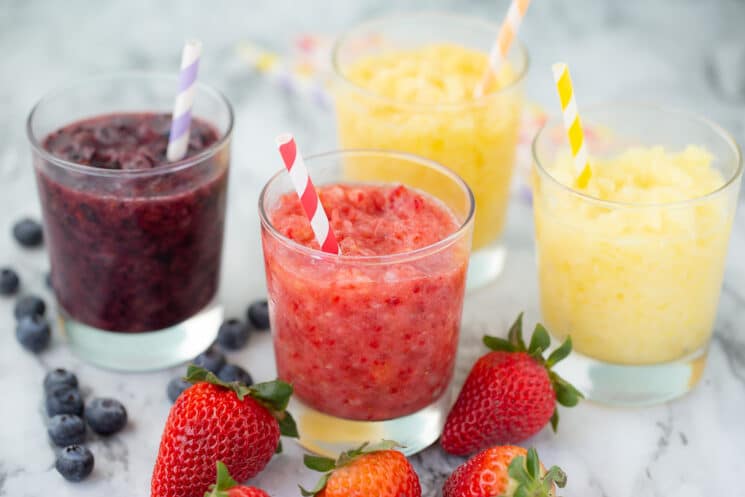 A Fun and Healthy Summer Treat
These real fruit slushies get their gorgeous color and sweet flavor from whole frozen fruits and a touch of honey. Whole fruits provide kids with fiber, vitamin C, antioxidants, folate, and potassium… (good luck finding all that in a storebought popsicle… even the "natural" kind!)
These slushies come in a rainbow of natural colors depending on what fruit you make them from. You can get as creative as you (and your kids) like with the fruits you use. Here's a few ideas to try individually, or in combinations:
strawberriesblueberriesraspberrieswatermelonpeachespineapplemangograpescantaloupe honeydewcherries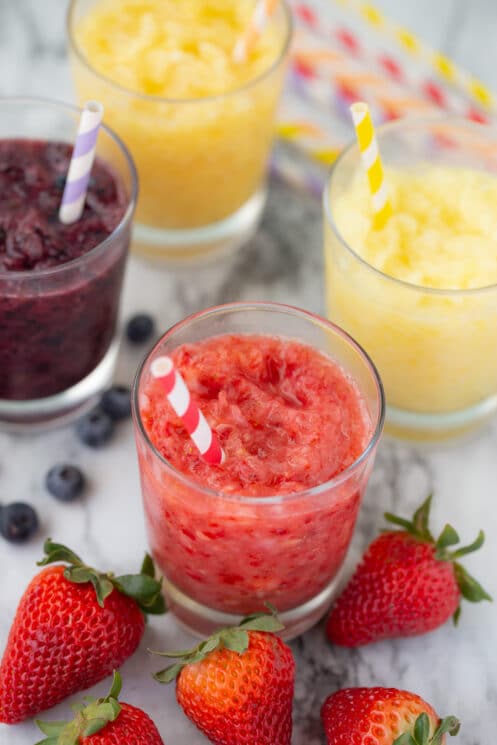 Tips for Making Fresh Fruit Slushies
The whole recipe for these slushies won't take you more than five minutes. But we've compiled a few tips to help you make the tastiest and most fun fruit slushies.
First, be flexible with the amount of honey you add. Some fruits, like grapes and mango, are quite sweet. Others, like raspberries and strawberries, might taste best with an extra tablespoon of honey added to the blender.
Serve slushies in a clear cup with a spoon AND a straw. You might notice that the slushies are thick at first (best eaten with a spoon), and more slurpable after about five minutes of resting (hello, straw.) A clear cup lets that beautiful color shine through.
Say yes to frozen fruits. You can absolutely cut and freeze your own fruits. But it's perfectly fine to use bagged frozen fruit in this recipe. The flavor and nutrition is all there.
A good strong blender makes great slushies. We use a Blendtec.
Turn leftovers into homemade ice pops. Pour any extra into a pop mold and freeze for a second round of healthy frozen treats.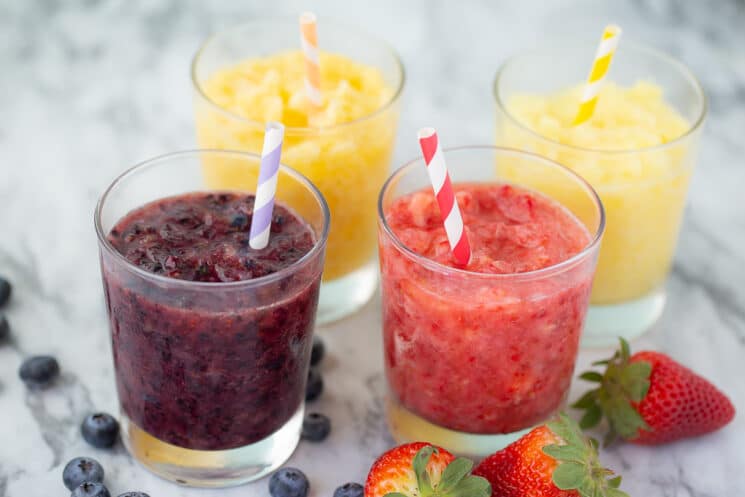 Craving more fruity summer treats? Try Pineapple Lemonade Ice Pops and Strawberry Mango Chia Pops.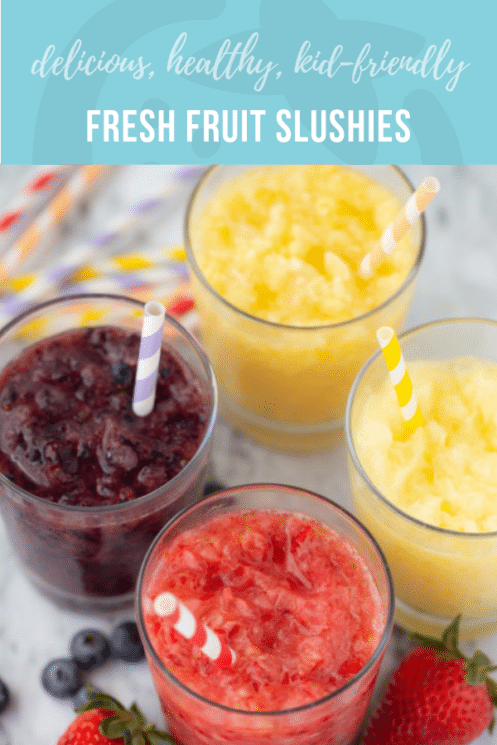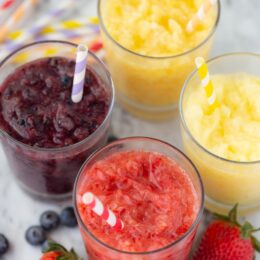 Print Whole Fruit Slushies Prep Time 5 minutes Servings 2 1 cup Ingredients2 cup frozen fruit of your choice (strawberries, peaches, pineapples, watermleon, etc.)1 tablespoon honey1/2 cup water InstructionsPlace frozen fruit, honey, and water in a blender or food processor. Blend thoroughly, adding an additional 1/4 of water if needed to blend. Serve immediately for a slushy you can scoop with a spoon, or let rest for 5-10 minutes for a slushy you can sip through a straw.
The post Real Fruit Slushies appeared first on Super Healthy Kids.
Read more: superhealthykids.com